FEATURES
Individual care for optimized cooling
Twin Cooling Plus™ technology cools the fridge and freezer compartments separately, so food stays fresher and odors don't mix. Independent systems ensure optimal cooling and humidity to keep items in peak condition.
The generous doors open out wide, so you can see everything that's inside the fridge at a glance—and find just what you want.
Clearly see everything inside
High efficiency LED lighting is slimmer, cooler and more power-efficient than conventional lighting. Located on the top and sides, it beautifully and brilliantly illuminates every corner, ensuring better visibility.
Sophisticated black for premium kitchen
These days kitchen appliances not only need to work right they need to look right too. So a sophisticated black stainless color finish creates a stylish and elegant look that enhances any contemporary kitchen decor.
Powerful heat with precise control
The 3.3 kW Rapid Boil™ is the most powerful on the market. It offers intense heat and precise control – rapidly going from a low simmer to high heat for fast and even cooking, with surprising energy efficiency.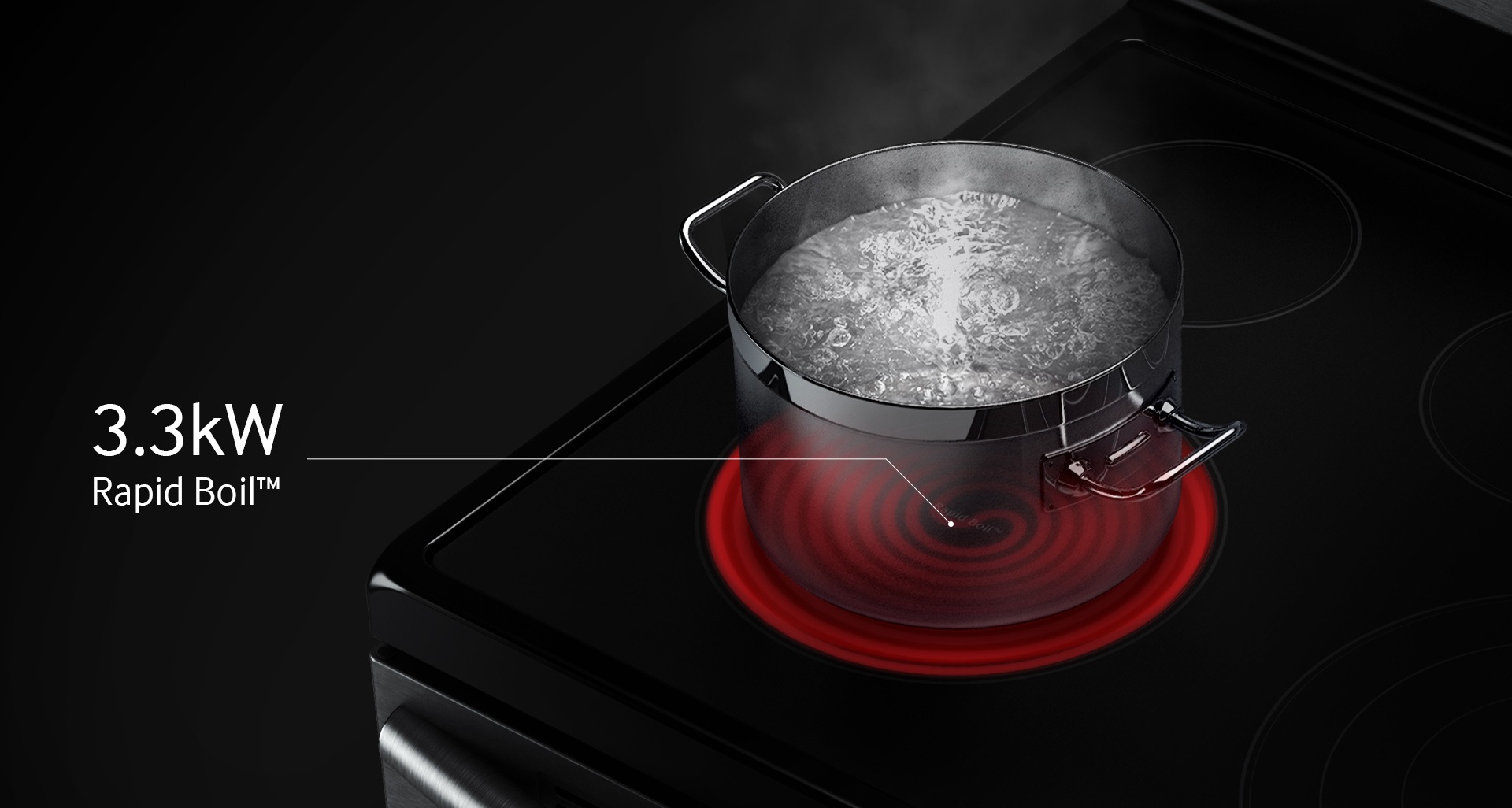 Fast and thorough cooking
A True Convection system cooks food faster and more evenly, so it's great for baking and broiling. A heated fan distributes heat all around the oven, so dishes are cooked thoroughly and you enjoy tastier results.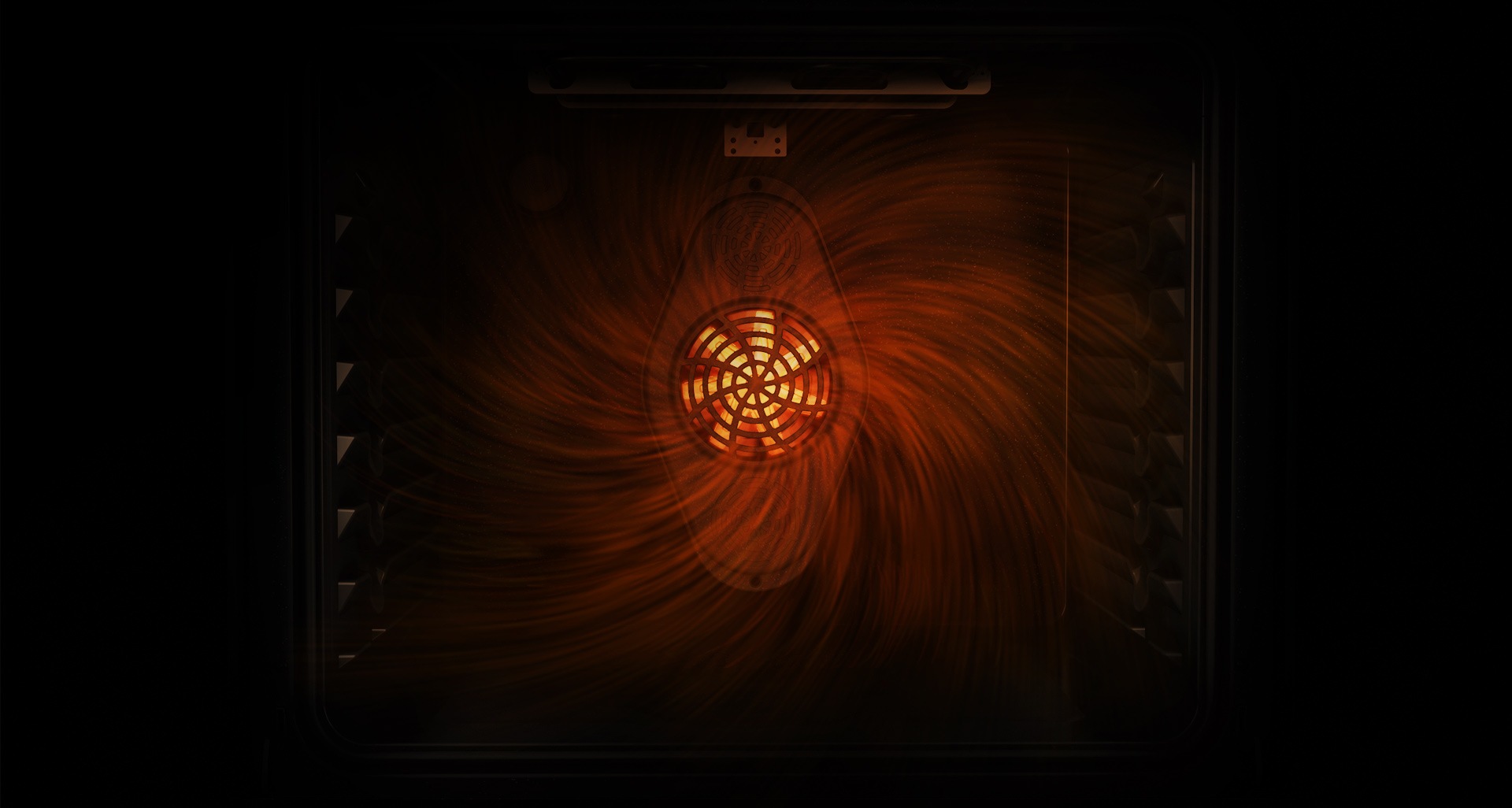 Convenient and precise controls
Its massive and premium looking metallic knobs are easy to grip, but electronically adjust the level of heat to ensure precise control. They offer a familiar user experience and are very intuitive and easy to use.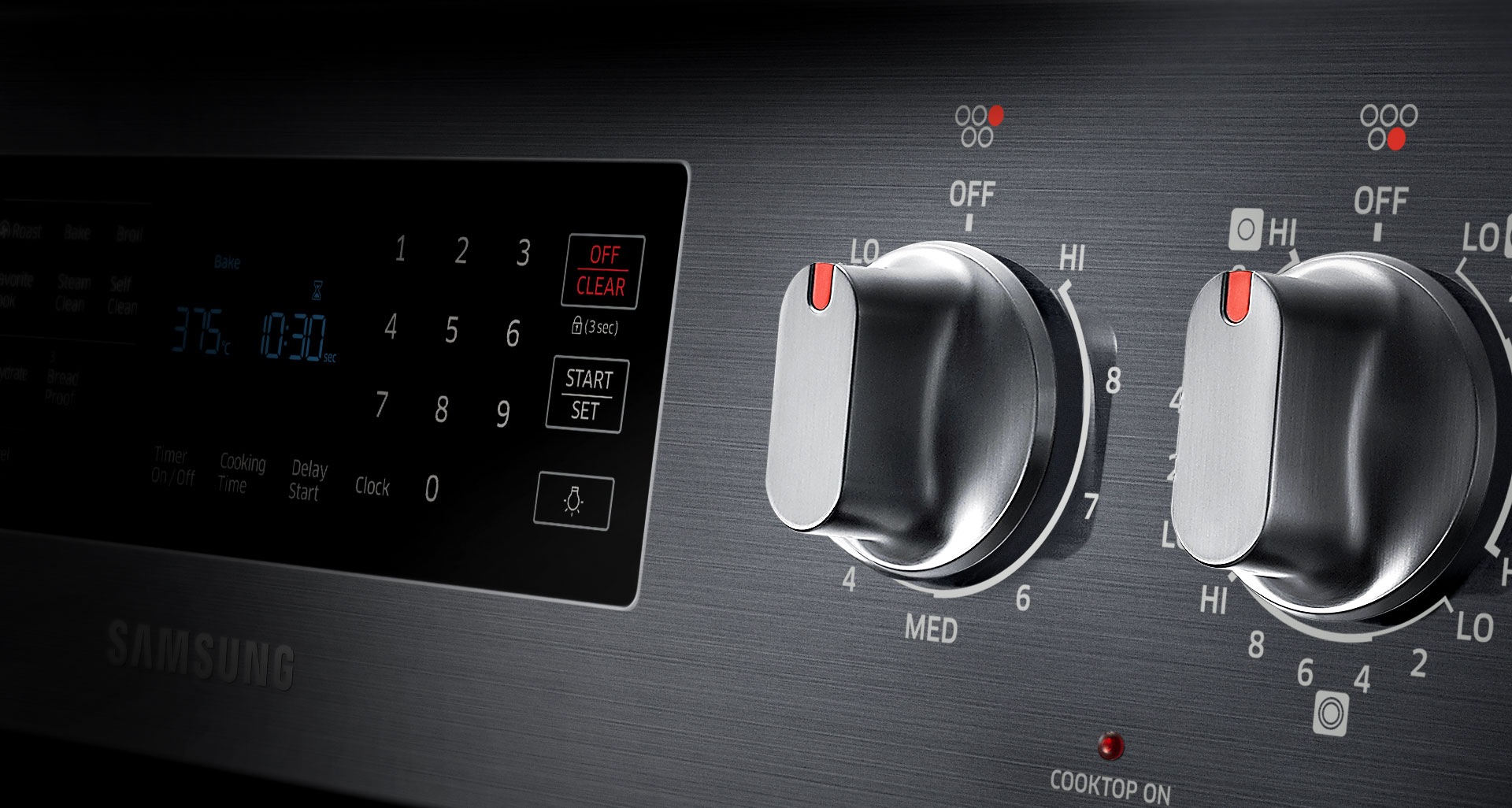 FEATURES
Perfectly clean various dishes
The StormWash™ heavy-duty wash system gets the messiest pots and pans perfectly clean without pre-washing. An extra spray jet blasts water from every angle to clean heavily soiled dishes of various shapes and sizes.
Auto opens to dry faster
Enjoy sparkling clean dishes every time with the 'AutoRelease™ Dry' feature. At the end of a cycle it automatically opens the door to allow steam to escape, while a fan creates a curtain of air to protect your worktop.
More flexibility, more dishes
A 'FlexLoad™ Rack' makes it easy to fit in various shapes and sizes of dish. Its tines can be removed or adjusted, the upper rack moves up or down and a new lower rack handle design means less bending.
A quieter & more tranquil home
Its insulation technology is designed to create much less noise and disturbance. Its Noise insulation system absorbs sound and vibration when working, so it has the lowest noise level in its class, at just 44 decibels.
Check its status at a glance
The Light Indicator helps you intuitively know whether it's running, even if you're far away. The touch control panel's brilliant blue display is also easy to read and adds a beautiful visual aspect to your kitchen.
Load cutlery more conveniently
A 3rd Rack provides a dedicated space to place all of your cutlery and utensils. So items can be loaded and unloaded much more easily and it frees up to 30% more space than Samsung conventional two rack models*.
* Compared with Samsung conventional two rack dishwashers. Based on internal testing.
Easily save time and energy
Lower Rack setting gives you much greater flexibility as you can fill and clean the bottom zone only. So you can save time and energy by running a half load and have clean dishes whenever you want.
Rapid water leak detection
A Digital Leak Sensor detects if there are small traces of water and immediately shuts off the electrical connection. So it protects you from getting an electrical shock and potentially expensive damage.
Simple fingertip control
An integrated Touch Control panel lets you select functions with a gentle touch. Located on top of the door for easy access, it offers simple and intuitive control and its ice blue display is clear and easy to read.
Exceptional energy efficiency
With ENERGY STAR® certified models you can save money by using less energy with each cycle. In fact, it uses 11% less energy and water than the ENERGY STAR requirements.